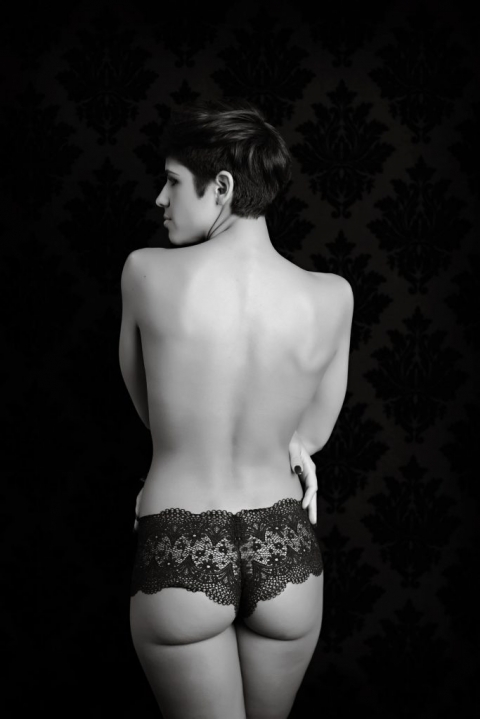 1. What do I need to bring? You need to bring yourself and your confidence! Bring some outfits that make you feel totally sexy. Some suggestions include: a man's t-shirt, a tie, lingerie, sports jerseys, totally rockin' panties- whatever makes you feel totally sexy and glamorous!
2. Should I get my hair and makeup done? It is not required to get your hair and makeup done, but it is always recommended. Your makeup for boudoir portraits will normally be a lot heavier than what you are used to wearing. If you need suggestions for places that can do excellent hair and makeup, feel free to ask me. Also, bring extra makeup for touchups during your session.
3. What can I expect from a session? Your session is going to be fun! First we will chat and get to know each other- I want to know your hopes for the session so that I know the style of portraits you are looking for. Also, I want you to be able to feel comfortable around me. If you want to crack open a bottle of wine or champagne feel free! Once we get started I will coach you as needed for the different types of poses/ looks that we need. There will be lots of laughter and joking around, I promise! My goal is to make you feel as comfortable as possible! .
4. What happens after the session? After the session it may take me up to three weeks to post your proofs in your password-protected online gallery. Once your proofs are posted in the gallery they will be hosted for two weeks. During this time you can pick your favorites and decide which you would like to purchase as prints or which you might want to put in your Little Black Book or album.